Ma chère mademoiselle (or monsieur), it is with deepest pride and greatest pleasure that I welcome you tonight (or morning or afternoon or whatever time it is while you are reading this). And now, I invite to relax, let me pull up a chair, as the dining room Novels & Waffles proudly presents… your dinner another Exit Page Right post.
Exit Page Right is a series of posts hosted right here on Novels & Waffles where I discuss, debate, and deconstruct the reasoning behind why readers do not finish books. In my most previous post, thirteen different book bloggers shared some of their reasons for DNFing. All of these wonderful readers gave different explanations; some cited poor writing, others mentioned annoying main characters. No two answers were exactly the same, and that's because there are as many different reasons to not finish a book as there are different readers in this world. 
There are a lot of people (over 7.4 BILLION) who call planet Earth home and every single one of them is unique. We all come from different countries, different backgrounds, and different upbringings. We all look different, speak different languages, and have different likes and dislikes. (Maybe this is all pretty obvious, but sometimes I think it bears repeating). All of us are different and so it follows that our tastes in books are going to be different too. And that's not a bad thing! Diversity is good! Differences are cause for celebration!
So, if I DNF a book, it must mean that it was HORRIBLE with absolutely NO MERIT and NOBODY could POSSIBLY like it, right?
RRRRRRRRIiIIIIight?
I don't believe so, no.
Let me give you an example: As I've mentioned before, I hate chocolate. GASP. SURPRISE. MUCH SHOCK.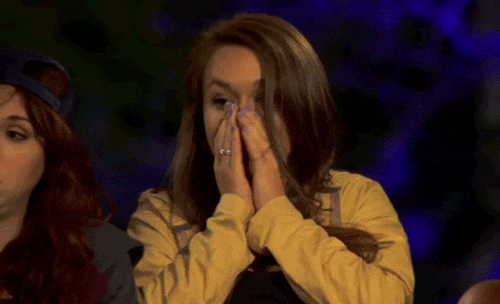 Chocolate is my Kryptonite. If there is even a little bit of it in my food, I go all weak in the knees and need to wash my tongue off with soap like, a thousand times. Yeah, soap tastes better than chocolate. At least to me. So, because I hate chocolate, does that make it bad? Does that mean everybody should hate it too?
No.
And it's the same with books.
Despite the stigma that says otherwise, just because one person DNFs a book does not automatically mean that book is bad. Now, just to be clear, let's go over what I'm not trying to say here: I'm not saying that anyone's opinion is invalid. I'm not saying people don't have the right to dislike a book. I'm also not saying that there aren't some ethically wrong and evil books out there. Cause I'm sure there are. What I am saying is that everybody has different tastes. If one book blogger DNFs a book, it simply means that it didn't work for them. And who knows, what didn't work for one reader might work for you. 
With this in mind, I have decided that from now on, whenever I post a negative review, I will also include an "Another Opinion" section. This section will be clearly marked by a plate of pancakes (because sometimes people prefer them over waffles – and that's okay)! In it, I will link to another blogger or Goodreads user that gave the same book I just negatively reviewed a positive rating. 🥞🥞🥞
I hope that by doing this, I will be able to provide my readers with different perspectives, and thus avoid denoting that just because I did not enjoy a particular book, that it must be bad. 
What was the last book you DNFed? Do you know somebody who enjoyed that same book?
What do you think about my "Another Opinion" section idea? Would you ever consider adding this section to your reviews?