---
✨CLICK HERE TO SEE A COMPLETE LIST OF THE BLOGIFUL DESIGN POSTS.✨


→ Introducing The Blogiful Blog Design Event

→ 5 Steps That Will Help You Choose An Awesome Blog Name (ft. A Free Worksheet!)

→ How to Choose the Right Font for Your Blog

→ How in the World I Make My Graphics: A Step-By-Step Tutorial

→ My Branding Journey + Four Questions To Ask Yourself While Rebranding (ft. A Free Downloadable Checklist)

→ 4 Ways To Make Your Free WordPress.com Theme Look Different From Everybody Else's

→ An Interview with Web Designer, Hazel From Stay Bookish

→ Q & A Session + A Secret Reveal


---
🎶I can show you the world how to make awesome blog graphics. Shining, shimmering, splendid! Tell me, princess, now when did you last let your heart decide work on your blog's graphics? 🎶
Okay all Disney aside, today we're going on a wondrous journey together as I show you a whole new world my process for creating blog graphics. This is a topic that many of you have eagerly asked about, so I figured I should probably listen to the peanut gallery the peer pressure is real, folks and whip up a little something. So, without further ado, I am proud to present to you this step-by-step tutorial on how to I go about making graphics for my blog. It's going to be a wild ride but hopefully not that wild. I've got a lunch date in an hour, so buckle up.

There is nothing quite as satisfying as a well-designed blog. Well, that's not entirely true. Waffles are pretty dang satisfying, but a beautiful-looking blog is a close second. The problem that most of us have is that WE HAVE NO IDEA HOW TO ACHIEVE THIS. We feel like an ostrich does when it tries to fly (i.e. – hopeful that we know what we're doing, but in reality, not even close).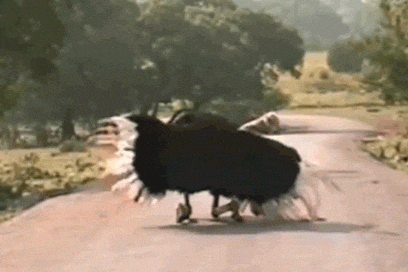 But since I'm visually-oriented and a near-chronic perfectionist (a dangerous combination when it comes to blogging), I knew that if I was going to do this thing, I was going to DO it. There is no halfway with me. So, once I decided to start a blog, I also started to learn a bit about designing and how to make my own graphics. (The internet is a wonderful place, isn't it? Shout out to all the Youtube tutorials I watched late into the night when I should have been sleeping!)

That being said, I am by no means a professional. I'm completely self-taught; I don't create my images ex nihilo and considering I sometimes struggle to write my own name legibly, drawing is completely out of the question. So, I advise you to take everything in this article with a grain of salt. There are probably better, more effective, ways to do what I do. But this is my workflow and I'm sticking to it.
Step 1: Freepik
The first stop that I always make when designing a blog graphic is the wonderful world of Disney Freepik. This website is MY LIFE. If it wasn't for Freepik, I would have a wet sandwich for a website. I literally get ALL of my stuff from there. I use it so frequently that I finally broke down and got the premium membership. Was this a frivolous use of my money? Probably. Do I regret it? NOPE. TOTALLY THE BEST DECISION. NOW MY BLOG LOOKS SO PRETTY AND SHINY ✨✨✨✨
Just to be clear, you absolutely DO NOT need a premium membership to use Freepik. In fact, unless a graphic is specifically listed as "Premium Only," then every single picture on this website is free. I LOVE FREE THINGS, DON'T YOU???? The only thing you have to do is give proper credit to the artist, which you can find out how to do properly here. It is my firm belief that you don't need to spend a lot of money in order to have a well-designed blog – there are plenty of free resources out there if you know where to look.

Today, let's pretend that you're trying to design a logo for your blog called, "Purrfect Pages." (This is just a fictional blog that I made up – if anybody likes that name, feel free to nab it.) To start, search for cat vectors on Freepik. Once you find one you like, download it by pressing the big blue button that reads, "Download Now." Not too difficult so far.

Now, your downloaded file will be a zip folder that includes a few different things:
A .txt file entitled "License Free" – this describes in detail how to properly attribute the author.
A .jpg file of the image – I usually ignore this file because it isn't easily edited, customized, or scaled.
A .eps file or an .ai file of the image – These are the files I usually work with. Both of them are easily customized and can be edited however I want. These are vector images and are infinitely scalable, unlike .jpg files.
Step 2: Open the File Using a Vector Editing Software
Next, click on either the .eps or .ai file and open it using a vector editing software. I use Adobe Illustrator CS6, which is bit of an outdated relic now. I also recognize that softwares such as Illustrator can be expensive, so keep in mind that there are free alternatives available as well. Two such options are Inkscape (a downloadable program) and Vecteezy (an online vector website similar to Freepik that allows you to customize an image before downloading it).

In any case, start by expanding the layers of the file so that you can see its contents. Usually the file downloaded from Freepik will have two layers – a background layer and a layer called, "Objects." This "Objects" layer is where you will find the elements that make up the illustration.
Step 3: Change Image Colors
Maybe you're a redhead like me and agree that there just aren't enough Gingers roaming around out there in the wild. Maybe you decided that you wanted to change the color of the girl's hair to red. To do this, select the "Objects" layer by using the the Direct Selection tool and then click on the "Recolor Artwork" option. This will bring up a window that lists out all the different colors in the image and allow you to change them.
I'm not going to go into too much detail about this because I'm using an outdated version of Illustrator and my window might look different from yours. (For those of you who actually wish that I would explain more, let me dissuade you. I legitimately suck at explaining things; never ask me for directions. You'll end up in Walla Walla, Washington. Yeah, that's a real place). BUT DO NOT FEAR, DEAR READER. There are plenty of great Youtube videos out there that describe how to use Illustrator much better than I ever could. Here's one that I would suggest by tutvid.

But I digress. Let's get back to your "Purrfect Pages" logo. Change as many colors as you wish using this "Recolor Artwork" tool and voilà! Now your image is recolored based on your desired color scheme.

Step Four: Open in Photoshop
As I've mentioned before, although I can use Illustrator, it's not my forte. I'm much more comfortable with Photoshop. So, if you're trying to make a graphic based on this rambling tutorial (heaven help you), then your next step is to open your recolored image in Photoshop. Now, I'm positive that you could do a lot more in Illustrator, but alas, I don't know how, so… heigh-ho, heigh-ho, it's off to Photoshop we go.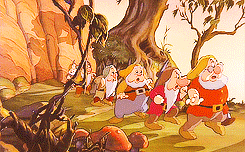 Ahem. Anyways, the next step is to open a new project in Photoshop (or perhaps a similar free software such as GIMP) and paste in the recolored image there. Often, you will only be interested in one part of the Freepik Illustrator file. To isolate that desired part, click on the corresponding layer and highlight it. This will allow you to copy and paste only that specific portion of the file.
For example, you might find this image on Freepik whilst working on your "Purrfect Pages" logo:

If you like the look of that middle ribbon there, open the file in Illustrator, recolor it, isolate it, and then copy it over to Photoshop. Repeat this process for as many different elements needed to complete your design.
The "Purrfect Pages" logo was a fairly simple one, so in the end, I pieced together the final design using only four different images. Some projects might require more, some might require less. Here's a breakdown of the different layers of the design:

Step Five: Put It All Together
After you have all the different components copied over from Illustrator, fiddle around with them in Photoshop. This is where the magic happens – a bunch of separate images come together to create something beautiful. Finish it all off by slapping on some text in a cute font, and TA-DA! You've got your final product.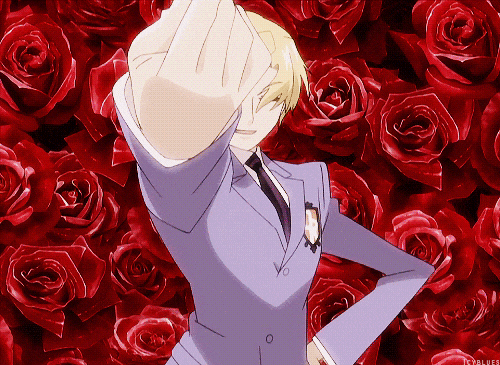 The Final Product
---
✨Don't forget to check out my lovely Co-Host's corresponding Blogiful post for today, where she gives some photography tips ✨
---
I don't know if this was helpful or not. What did you think of my explanations?
Do you like the final design for the "Purrfect Pages" logo?
Was it interesting to see my step-by-step process?