New year. New you blog feature.
Since it's the start of a new year, many of us book bloggers have been screaming like a Herbology class full of baby Mandrakes. What have we been screaming about? Our most anticipated reads of 2019, of course. And especially about their gorgeous covers.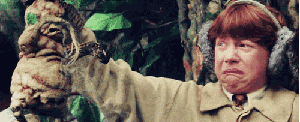 Reading all of these "Prettiest Covers of 2019" posts and seeing numerous cover reveal tweets made me curious about the artists behind these covers. Why don't they get more recognition in the bookish community? Sure, I can wax poetic about how beautiful a book cover is for days on end (seriously, do you want me to write you a waka poem about Spin the Dawn's cover? What about a haiku heralding the iconic beauty that is Wicked Fox? 'Cause I can and will), but what I can't often do is name the artist behind that same cover. And that makes me sad because I know how much time and effort goes into the creation process.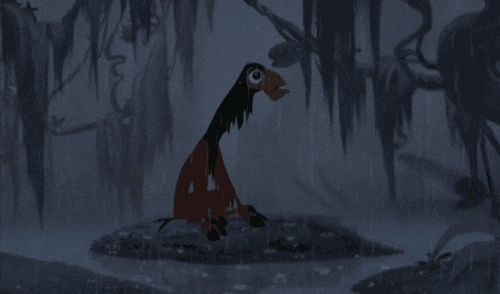 As I pondered how I could I better support the many wonderful artists behind the book covers that I adore so much, I came up with the idea of interviewing them on my blog. Hopefully this will will better connect the illustration community with the book community, because for something that is pretty interconnected, we don't seem to communicate very often.
So grab your best fake mustache because everybody has at least a few of those tucked away for a rainy day, amirite?, don your favorite trench coat I don't care if it's summer where you are – the coat completes the disguise, and get ready because we're going undercover (get it? Cause we're talking about book covers? No? Okay, I'll stop being so punderful).
Fraudulent facial hair aside, today we're going to discover the wonderful illustrator behind Front Desk by Kelly Yang. Just who is this talented soul, you might ask? Well, let me tell you. Her name is Maike Plenzke and she's going to start off this interview by introducing herself.
---
Hello! I'm from Berlin, Germany and have been illustrating covers and other projects that come around professionally for around 5- 6 years now. I studied Illustration in Hamburg, where I met my fiancé, Steven Bagatzky, who is an illustrator as well, but we moved back to Berlin a few years ago. My illustration work is done from home where our boxer dog, Elmo, keeps me company and where I can enjoy my huge collection of plants.
When I was studying illustration in Hamburg, I got one of my first real jobs when Dan Nordskog from American Girl Magazine contacted me to ask if I would like to illustrate an article in their winter holiday issue. I had only been keeping a blog and website so far and hadn't sent any postcards, so I felt very lucky to be contacted out of the blue. At the same time, I was also working on three comic books with a friend, which kept me busy for three years. But, I kept taking on illustration jobs that were coming in during that time and therefore, I got one of my first cover jobs, This is Not a Werewolf Story, which was such a breeze to work on.
I learned a lot about the workflow during that job and I think it snowballed from there. At least, this book cover got referenced a lot when I received new offers in the months after. And now that I'm repped by the Bright Agency, my lovely agents help me get a lot of work, so I'm pretty busy at the moment!
---
Most of us readers know very little about how a book cover comes into existence. Can you explain to us a bit about the process?
I was not a 100% sure about the process before I got contacted either, but now I know that it goes like this: usually the author sends in the manuscript and the illustrator gets contacted by the Art Director (AD) after the 2nd-3rd edit of the manuscript is done. The AD sends me the briefing if they have something in mind and then I get to work.
The first step is to draw around 3-5 sketches combining the briefing and what ideas I had after reading the story. Then, I'll send those said sketches in and wait for feedback from the AD. Sometimes the AD will ask me to combine two options, so based on the feedback, I'll revise the sketch and then hopefully that gets approved to go to final. Very rarely do I get asked to provide a color sketch before going to the final, so I suppose they trust me with the color. But I usually do one anyway, like for Maybe a Mermaid.
---
As the saying goes, "It takes a village to raise a child." Who else do you usually work with on a project and what is it like?
Usually the Art Director of the publishing house. How they work largely depends completely on the person: some of them already have a very clear idea for the cover before they even approach me and some give me complete freedom (at least during the sketch stage).
Most of the time, the AD will also handle the type selection, but there were some covers where I was allowed to also letter the title myself. In the case of Ottilie Colter, I asked them if they could hire a letterer as I felt like the trilogy deserved a good branding and I wasn't confident enough in my own lettering yet. Therefore, they got the super talented Jess Cruickshank to do the title and I couldn't be happier! It looks awesome!
I never get to talk to the author during the process, though. I always hope the author likes it in the end, of course, and getting positive messages from them about the book cover always makes my day.
---
Do you usually read a book before you start illustrating its cover? If so, out of all of the books you've illustrated, which ones have you felt the strongest personal connection to?
Yes, I personally do that! I love and hate that part at the same time. I love it because I can read great Middle Grade novels for free, and I hate it because I have to read them fast, but still be attentive to every detail and take notes at the same time, which reduces the joy of reading a bit. When I usually read for fun, I can completely lose myself in the story and not care for the world around me during that time.

My favorites are, Ottilie Colter, a feminist fantasy story by Rhiannon Williams, which is fun, exciting, and has great characters and monsters. It is exactly the kind of book I would have loved at age 12. I also loved Front Desk by Kelly Yang, because it is such an important story that deals with issues of poverty and racism, but in a way that kids can understand. And the main character, Mia, is an amazing girl!
---
I absolutely love the bright, eye-catching colors of the Front Desk cover art. What was your inspiration behind this piece?
That was actually one of the instances where it was a real collaboration between my art director, Maeve Norton, and me. She wanted to have small Mia standing behind the big desk, so I started with the 5 sketches you see below. I always add some alternate versions that are different from the initial briefing, which are sketches #3-5 in this case. In the end, sketch #5 became the back cover!
From those, the team loved Number Four but they had the idea to make the title blockier and bigger so it might look like a desk, which I loved! That resulted in a second round of sketches, where we chose 2A, obviously.
Color for me is always very intuitive, but hard to get right as well. Even though there were some dark themes in the book, the overall feeling for me was still hopeful and joyful, so I still wanted to use happy and warm colors.
I started with a color sketch, where I just blocked in the colors roughly to have a starting point. Then, we got rid of the bookshelf as the background became too busy and pushed the colors a bit more to make it more colorful.
So, it was all very collaborative and not just my inspiration. We both worked together to make the best possible cover for this book. 🙂
---
How many different versions of a cover do you usually go through before a final design is settled upon?
Usually two to three rounds of sketches. The initial one and then one to two revised versions.
It can also happen that they start with you as an illustrator, but then decide another one would be a better fit during the sketch stage. I think that happened to me once in the beginning years of my career when a sales team decided a book needed more pink and glitter to be marketable to girls, haha. But that is normal.
---
Is illustrating book covers different than illustrating other projects you have worked on? If so, what aspects make the process unique?
No, not really. But I love that it's always a rather short project in comparison to a whole picture book, and therefore, gives me more variety in what I draw during the year. As MG-novels cover so many different themes and topics, there is always the opportunity to draw something that you haven't drawn before. Covers are always an exciting challenge though, as you have to catch the major theme or feeling in the one illustration so readers want to pick it up and hopefully fall in love with it.
---
Every artist has their own workflow. Could you share a little about yours? What are the major steps of your creative process?
This probably sounds a bit boring, but I mostly already have a picture in mind after I've finished reading a book. The problem is finding additional options to present to the publisher. First,
I brainstorm by listing themes of the book, words associated with the book, and then look for possible reference pictures on Pinterest to spark visual ideas. This takes the longest, as you have to take breaks when you are not getting ideas immediately. To free my head, I like taking a walk or cooking a nice dinner. I also like to work on another project during the coloring stage as a break, because during this stage, my mind can wander as it is not preoccupied with anything really. Coloring is a very "automated" process, so you can usually listen to podcasts or, as I just mentioned, think about other projects.
---
What piece of artwork from your portfolio are you most proud of? Why is it your favorite?
I expected this to be an easy one to answer, but I can't think of THE one favorite…
I think I'm proud of every cover I've finished, especially the ones I was also allowed to draw the type for. Because whenever I try something new, it's incredibly scary at first, but I'm so happy when I manage to do it and have a finished project in my hands. Lettering is still a new thing for me and learning more about it with every project is incredibly exciting.
---
How can members of the bookish community better support book cover illustrators, such as yourself?
Probably the best way would be to buy the books or borrow them from the library, so that the publishers can see what works and what doesn't and hopefully hire us again. 😉
It's also always nice when the illustrator is credited in addition to the author on blogs or in reviews, if you liked it. I follow some MGbook- blogs on Twitter and I know they always try very hard to figure out our names. That already helps immensely and most authors are also very happy to let their readers know who the illustrator is. Our work is so predominantly placed on the front as the cover, but it's usually a bit hard to figure out who drew it if you can't look inside the book.
---
Maike Plenzke and is a freelance illustrator and comic book artist from Berlin. She loves drawing diverse women and exploring nature in her work. Examples of her work include Twinchantment, Ottilie Colter and the Narroway Hunt and Front Desk.
Her Website // Her Instagram // Her Twitter // Her Tumblr // Her Behance
---
I just want to take a moment here to thank Maike for her cooperation and for generously agreeing to do this interview with me! She was the pinnacle of sweetness, and I hope that all of you go give her a follow; she deserves all the love and success! Thanks so much, Maike!
---
What did you think of this interview? Did you learn something new about how book covers are made?
Have you read any of the books that Maike has illustrated? What did you think of them?
How do you think the bookish community can better support book cover artists?