A long time ago okay, it wasn't that long ago in a galaxy far, far away well…maybe Japan isn't THAT far away I wrote a post about why I read YA as a 20-something adult. In it I complained about rationally discussed how the New Adult category has become a space almost exclusively for erotica. And while I'm in no way trying to bash people who like that kind of stuff – you do you, man – those books are simply not my cup of apple juice, capeesh? ("Capeesh" is such a funny word. I should use it more often. It makes me sound like a jaded detective or a hardened policewoman … now I want donuts).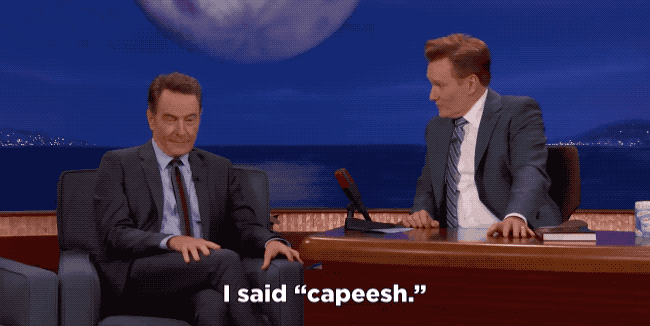 Even after I clicked the "publish" button for that article, there was this annoying corner of my mind – the one that consistently refuses to shut up (especially when I'm trying to sleep) – that kept on nagging me. "Where are all the 20-something-year-old MCs who aren't having crazy sex?" it asked. "They have to exist, right?" it prodded.
I was positive that these characters, these books, must exist somewhere out there in the great void. It was just a matter of finding them. So, I packed my bags with the essentials and set out on a loooooooooong journey, with only the thought of my noble quest to keep me going. Finally, FINALLY, after eons of traveling, it was with a weak, war-torn body that I completed the lengthy pilgrimage from my kitchen to the desk where I keep my laptop (and thus the internet).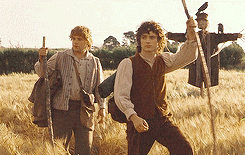 Okay, so maybe my search wasn't as tough as all that, but I did open my laptop and traverse through the never-ending plains of the internet to compile this list for you all. I even reached out to some of my friends over on le Twitter for help: (Side Note: everything sounds so much more fancy when you put the word "le" in front of it, don't you think?)
The response I got was overwhelming, and I just want to take a moment to thank all of you who replied and gave me suggestions. Sadly, I wasn't able to include every recommended book on this list, but if you are interested in finding out more, go check out all the wonderful replies in the original tweet.
Now, I know that many of the books listed here are not classified as New Adult; in fact, many of them are officially marketed as YA or Adult. But I feel like the titles I included fit the New Adult criteria of "featuring protagonists between the ages of 18 and 25 with the cap at 30ish" and "focusing on issues experienced by individuals between the area of childhood and adulthood, such as leaving home for university and getting a job." Hopefully you will agree with my choices.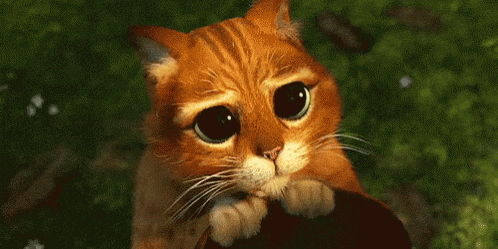 Here's a bit of a final disclaimer for you: of the books mentioned on this list, I have only read a measly two, and as such, I cannot entirely vouch for the content of each and every novel. That being said, I have researched each book to the best of my ability and many of them have even been recommended to me by readers like you. BUT if you feel that I have made a mistake in my classification, please let me know! Research can only take me so far without actually having read the book (and I do plan on reading ALL of these books one day when I have the time).
Anyway, without further ado, I present to you: THE LISTTTT.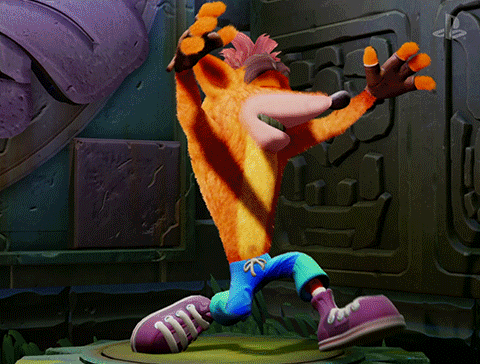 ✨Summaries taken from Goodreads✨
Contemporary
What would happen if you were lumped together with a complete stranger for 180 seconds? Would it be awkward? Would sparks fly? This is exactly what college student Allison Dennis is about to find out. Unexpectedly roped into a social experiment off-campus, Allison is seated opposite of Esben Baylor, a dreamy social media star, and what happens next catches them both by surprise.
---
A Little Something Different by Sandy Hall
Have you ever wished those two people who obviously like each other would just get together already? That's how every👏 single 👏 person 👏in this book feels. Told from fourteen different perspectives – all of which are not the main characters – A Little Something Different follows two college students in the same Creative Writing class as they try and figure out their feelings for one another.
---
Again, But Better by Christine Riccio
Shane has been doing college all wrong. Pre-med, stellar grades, and happy parents…sounds ideal – but Shane's made zero friends, goes home every weekend, and romance…what's that? Her life has been dorm, dining hall, class, repeat. Time's a ticking, and she needs a change — and there's nothing like moving to a new country to really mix things up. When Shane signs up for a semester abroad in London, she's determined to right all of her college mistakes: make friends, pursue boys, and find adventure!
---
Alex Stern is a 20-year-old California high school dropout with a criminal past. She doesn't think her life is going anywhere fast, when suddenly a mysterious offer from Yale University appears almost magically. All Alex has to do in return? Monitor all of Yale's secret societies, who engage in sinister occult activities. No biggie.
---
The Art of Shifting Gears by Chi Yu Rodriguez
Rae de los Santos was en route to a perfect adult life. She knew what to major in, she knew what career path she was going to pursue, and she knew who was going to be with her every step of the way – until her seamless journey made a turn for the unimaginable and skidded to a stop. With new obstacles in her way, can Rae make it through her junior year in college without crashing and burning?
---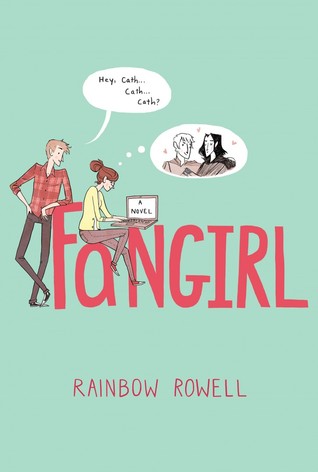 Cath and her twin sister, Wren, have always been inseparable. But now that they're going to college, Cath is on her own, completely outside of her comfort zone. She's got a surly roommate, a fiction-writing professor who thinks fan fiction is the end of the civilized world, and she can't stop worrying about her dad. For Cath, the question is: Can she do this? Can she make it without Wren holding her hand? Is she ready to start living her own life? Writing her own stories?
---
Bucket List to Love by C.P. Santi
Aya Contreras is thrilled to be studying in the land of sakura and sushi. Tokyo is a fascinating city to live in—vending machines, cosplayers, karaoke boxes, and bright, colorful conbinis on every corner. And the architectural design program she's in is everything she dreamed it to be.
The only problem? Her tutor doesn't seem to like her. And when their professor pairs them up for a design competition, things get . . . interesting.
---
Flight Season by Marie Marquardt
When Vivi returns home from her first year away at college, her big plans land her in the heart ward of a university hospital together with the ambitious TJ, who wants to become a nurse. They are facing a long and painful summer together – three months of glorified babysitting for Ángel, the problem patient on the hall. Sure, Ángel may be suffering from a life-threatening heart infection, but that doesn't make him any less of a pain.
---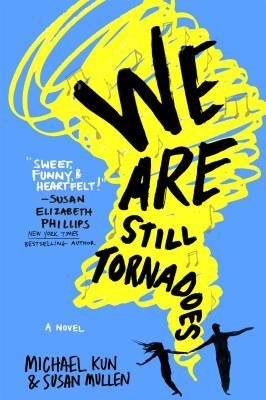 We Are Still Tornadoes by Michael Kun & Susan Mullen
It's the summer of 1982, and for Scott and Cath, everything is about to change.
Growing up across the street from each other, Scott and Cath have been best friends for most of their lives. Now they've graduated high school, and Cath is off to college while Scott stays at home trying to get his band off the ground. Neither of them realized that their first year after high school would be so hard.
---
Finding Felicity by Stacey Kade
Caroline Sands has never been good at making friends, so when her parents get divorced and she's forced to move across country, she fabricates a new, glamorous life for herself based on an old TV show called Felicity. But now it's time for Caroline to go off to college and she wants nothing more than to leave her old "life" behind and build something real. Will Caroline be able to make friends of the nonfictional variety and thrive in a new environment?
---
Let's Talk About Love by Claire Kann
Alice had her whole summer planned. Non-stop all-you-can-eat buffets while marathoning her favorite TV shows (best friends totally included) with the smallest dash of adulting–working at the library to pay her share of the rent. The only thing she didn't have planned was Takumi. When her blissful summer takes an unexpected turn, and Takumi becomes her knight with a shiny library employee badge (close enough), Alice has to decide if she's willing to risk their friendship for a love that might not be reciprocated—or understood.
---
Eloise "Lou" Hansen is graduating from Columbia University summa cum laude, and she's ready to conquer the world. Just a few minor problems: she has no job, no prospects, and she's moving back into her childhood bedroom. Shelly "Mama Shell" Hansen, on the other hand, is ecstatic, and just as determined to keep her at home. Who else will help her hide her latest binge-shopping purchases from her husband, go to SoulCycle with her, and hold her hand during Botox shots?
---
Now and Again by Jennifer Ellison
Unemployed. Broke. Maid of Honor. All (unfortunately) words that describe Em Hayes. Without any job leads in San Francisco, Em caves to her mother's promise of free rent and returns home. Her best friend, Nikki, couldn't be more thrilled. Em's degree in Event Management is gathering dust, and what better way to put it to use than planning Nikki's wedding? There's just one flaw in that plan: Cole Connors. The girls' former roommate. And part of the reason Em hasn't been back since college graduation.
---
Emergency Contact by Mary H.K. Choi
Penny Lee is a college freshman studying how to become a writer. Sam works at a café and sleeps there too, using an empty storage space as his makeshift room. When Sam and Penny cross paths, it's a collision of unbearable awkwardness. Still, they swap numbers and stay in touch—via text—and soon become digitally inseparable, sharing their deepest anxieties and secret dreams without the humiliating weirdness of having to see each other.
---
It's been almost a year since eighteen-year-old Ella Rodriguez was in a car accident that left her crippled, scarred, and without a mother. After a very difficult recovery, she's been forced into her absent father's custody. If Ella wants to escape her awful new stepfamily, she must convince her doctors that she's capable of living on her own. The problem is, she's not ready yet. The only way she can think of to start healing is by reconnecting with her anonymous Internet best friend, Cinder.
---
Sci-Fi & Fantasy
An Absolutely Remarkable Thing by Hank Green
Coming home from work at three a.m., twenty-three-year-old April May stumbles across a giant sculpture. Delighted by its appearance and craftsmanship–like a ten-foot-tall Transformer wearing a suit of samurai armor–April and her friend Andy make a video with it, which Andy uploads to YouTube. The next day April wakes up to a viral video and a new life.
---
Last Call at the Nightshade Lounge by Paul Krueger
College grad Bailey Chen has a few demons: no job, no parental support, and a rocky relationship with Zane, the only friend who's around when she moves back home. But when Zane introduces Bailey to his cadre of monster-fighting bartenders, her demons get a lot more literal. Like, soul-sucking hell-beast literal. Soon, it's up to Bailey to take on whatever is behind the mysterious rash of gruesome deaths in Chicago, and complete the lost recipes of an ancient tome of cocktail lore.
---
Poison Study by Maria V. Snyder
About to be executed for murder, nineteen-year-old Yelena is offered an extraordinary reprieve. She'll eat the best meals, have rooms in the palace—and risk assassination by anyone trying to kill the Commander of Ixia. And so Yelena chooses to become a food taster. But the chief of security, leaving nothing to chance, deliberately feeds her Butterfly's Dust—and only by appearing for her daily antidote will she delay an agonizing death from the poison.
---
The Night Circus by Erin Morgenstern
The circus arrives without warning. No announcements precede it. It is simply there, when yesterday it was not. But behind the scenes, a fierce competition is underway—a duel between two young magicians, Celia and Marco, who have been trained since childhood expressly for this purpose by their mercurial instructors. Unbeknownst to them, this is a game in which only one can be left standing, and the circus is but the stage for a remarkable battle of imagination and will.
---
A Darker Shade of Magic by V.E. Schwab
Twenty-one-year-old Kell is one of the last Antari—magicians with a rare, coveted ability to travel between parallel Londons; Red, Grey, White, and, once upon a time, Black. After an exchange goes awry, Kell escapes to Grey London and runs into Delilah Bard, a cut-purse with lofty aspirations. She first robs him, then saves him from a deadly enemy, and finally forces Kell to spirit her to another world for a proper adventure.
---
Three Mages and A Margarita by Annette Marie
Broke, almost homeless, and recently fired. Those are Tori's official reasons for answering a wanted ad for a suspicious-looking bartender gig. It all goes downhill, however, when Tori is asked do a trial shift instead of an interview — to see if she'd mesh with their "special" clientele. When the trial ends with three cocky guys drenched with in margarita, Tori expects to get ceremoniously thrown out. Instead, she gets the job?
---
Have you read any of these books? Do you think that they fit this criteria?
Did you find any books to add to your TBR? Which ones?
Do you have any books you want to add to this list? Share them in the comments!