Salutations, my fellow Wafflers! Today I have a very special treat for you…granted my whole blog is covered in waffles, which I think falls solidly under the "treat" category (but the literal kind instead of the figurative). In any case, today is going to be extra sugary, because the amazingly sweet Tiffany from Read by Tiffany is staging a takeover and sharing her most anticipated contemporary reads for 2019! *In my best announcer voice*  So, without further ado, let's give a warm welcome to tonight's guest speaker, Tiffany!
---
Hi, everyone! I'm so happy to be a guest on Kat's blog today because we're going to shout about one my favorite genres in all the world..contemporary books. 💖I was so honored when Kat asked me to come in and squeal about my most highly anticipated contemporary books for this year. (She called me a contemporary queen, and I just want to hug her so much for it 😭)

If you follow me on my blog, you might have already heard me fangirl about these books, but you can never give a book too much love right? 🙈 Get ready for your heart to melt because here are 10 fluffy books coming out this year that will make you go "AWW"
---
I absolutely loved Always Never Yours, and I cannot be more excited to read this book! Haven't you ever wished your Shakespeare reading in high school was a little more fun? Well, look no further because If I'm Being Honest is a classic retelling of The Taming of the Shrew but with a modern twist. It has all the entertainment of Mean Girls with a romantic trope that never grows old. ☀ Also, the cover is pink, and the story is set in Los Angeles, so it's basically me in book form.
---
If you didn't know, 2019 is the Year of the Asian!! Basically, there's a bunch of amazing book releases by Asian authors this year, and if you're looking for a contemporary novel to add to your list, this is one you won't want to miss. 😉 Somewhere Only We Know features a K-pop star protagonist and a night of friendship and romance. Maurene Goo always delivers on cuteness, so if the book cover itself wasn't enough to convince you, go add it to your TBR!

---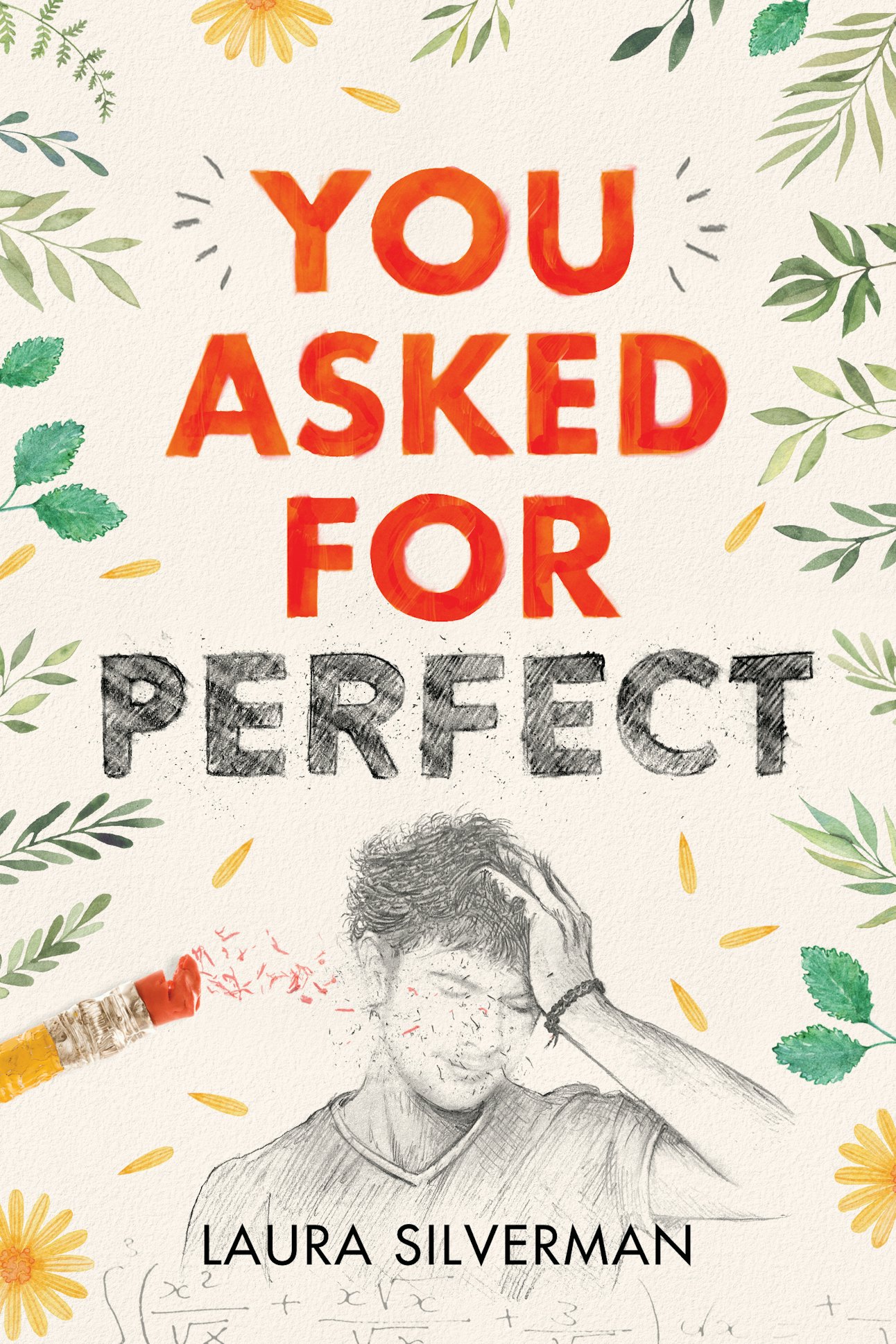 I was lucky enough to receive an ARC for this book, and let me tell you…it's absolutely fantastic! The romance is too cute for words, and our protagonist, Ariel, goes through so much growth. As someone who faces a lot of self-placed academic pressure, I was really able to relate to the main character and his internal thoughts. ✏ You Asked For Perfect was a book that touched my heart, and I can't recommend it enough!

---
It's not summer, but there's always time for a summer romance to lift your spirits. Hot Dog Girl is a coming-of-age queer romance, and if you're looking for magic, self-discovery, and heart-warming friendships, this is the book for you. 🌭 It's also set in an amusement park(!!) which means it'll be all the more fun.

---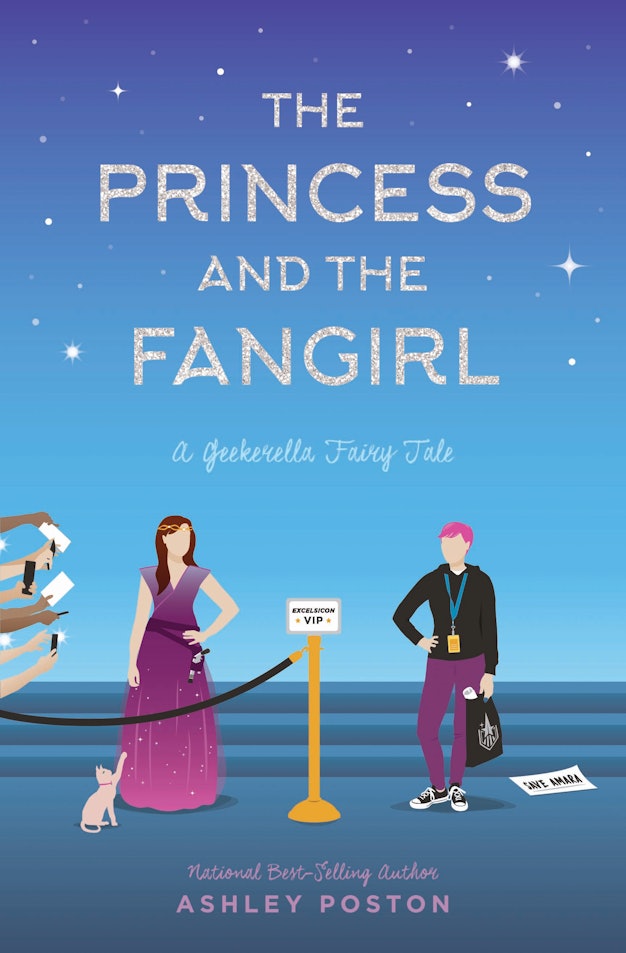 If you haven't read Geekerella yet…what are you doing?! Get on it!! The Princess and The Fangirl is a retelling of The Prince and The Pauper, but it's also a spinoff of Geekerella which is her Cinderella retelling. The main character is also a blogger, and this is a book that will appeal to our fandom hearts. 💖

---
Three words: Coffee shop romance!! Small Town Hearts is also another summer romance, but if you're looking for good food and good vibes, this is the book for you. ☕ This book started off on Wattpad, and as an OG Wattpad user, I have to shout about this book and give it all my support. While I personally haven't had the chance to read it, all my wonderful blogging friends have said amazing things.

---
Christine from PolandBananasBOOKS was the first booktuber I ever watched, so it's extremely exciting to see how far she's grown. ✨ Also, this book cover is so adorable!! I feel like there aren't many YA books set in college, so I'm excited to read this one as a college student myself. Again, But Better is a book about adventure and growth. I can tell there's ties to Christine's own life, so it makes the story seem so much more exciting.

---
I've only read one book by Jenn Bennett so far (Alex, Approximately), but I absolutely love it! Her writing flows beautifully and is very easy to read. 🌙 The romances are always filled with the cutest banter and interactions, but it's also nicely balanced with strong development.

---
You already know that this book will be just as fun as its cover. 🍬 Something About Sweetie features Indian-American main characters and a fat protagonist. If you're lactose intolerant, beware–Sandhya Menon never fails to write super cheesy romances.

---
Puns, cherry blossoms, and romance. 🌸 Could you ask for anything more? This is the perfect finale book to this list because it also is set in Japan *coughcough Kat* It's also a book of self-discovery, featuring a Japanese-American fashionista who travels to Japan and finds romance with a med student.

Thank you so much Kat for inviting me to guest post on your blog, and thank you so much for reading! 💕
Her Blog // Her Twitter // Her Instagram // Her Goodreads // Her Bloglovin' // Her Tumblr
---
Hi, it's me – Kat – again. And I just want to say: MY GOSH. SO MUCH SWEET, FLUFFINESS. I LOVE IT. I think my heart just melted like a popsicle in the sun and is now one sticky, gooey mess. Because of overexposure to cuteness rays.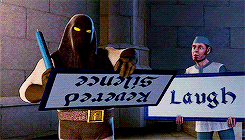 But internal organ liquefaction aside, thank you Tiffany for such a lovely guest appearance and for adding to our already unmanageable TBRs. As Auggie from the book, Wonder, said, "I think there should be a rule that everyone in the world should get a standing ovation at least once in their lives." So, to show our thanks, let's give Tiffany the STANDING OVATION of a lifetime: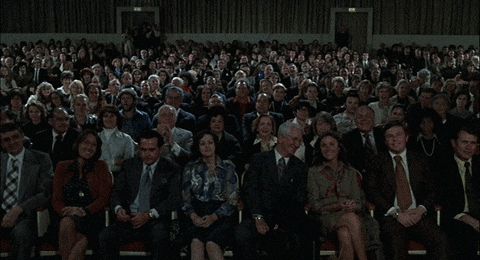 ---
Did any of these books catch your eye? Which ones and why?
Have you read any of these books already? What did you think of them?
Would you like to guest post on my blog too? Feel free to message me on Twitter or through my website's Contact Form.