Muse of Nightmares by Laini Taylor
Published October 2nd 2018 by Little, Brown Books for Young Readers
Classified as Fantasy, Romance, & Young Adult
Obtained as Ebook
Sarai has lived and breathed nightmares since she was six years old. She believed she knew every horror and was beyond surprise.She was wrong.

In the wake of tragedy, neither Lazlo nor Sarai are who they were before. One a god, the other a ghost, they struggle to grasp the new boundaries of their selves as dark-minded Minya holds them hostage, intent on vengeance against Weep.



Lazlo faces an unthinkable choice—save the woman he loves, or everyone else?—while Sarai feels more helpless than ever. But is she? Sometimes, only the direst need can teach us our own depths, and Sarai, the Muse of Nightmares, has not yet discovered what she's capable of.

As humans and godspawn reel in the aftermath of the citadel's near fall, a new foe shatters their fragile hopes, and the mysteries of the Mesarthim are resurrected: Where did the gods come from, and why? What was done with thousands of children born in the citadel nursery? And most important of all, as forgotten doors are opened and new worlds revealed: Must heroes always slay monsters, or is it possible to save them instead?

Love and hate, revenge and redemption, destruction and salvation all clash in this astonishing and heart-stopping sequel to the New York Times bestseller, Strange the Dreamer.


---
Content & Trigger Warnings:

Abuse, implied rape, death, gory violence, torture, human trafficking, PTSD, and child abuse.
---
The Writing
I've said this before, and I will say it again, but Laini Taylor is a writing GODDESS. The way she writes makes me want to pack up my suitcase and endure the endless hell that is the flight across the Pacific Ocean – all just so I might get the chance to meet this literary legend and bask in her glorious presence. Because that isn't stalkerish at all, Kat. Maybe if I stood within a five meter radius of her again not stalkerish, some of that immense talent would rub off on me and my dull writing fingers would magically turn to gold.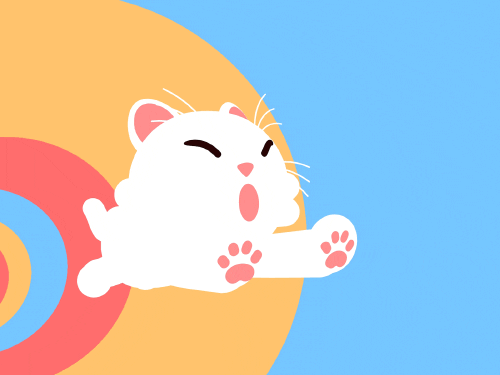 Okay, I'm being a bit silly here, but you get the idea – Taylor's writing in Muse of Nightmares is poetry. Her writing is so well-crafted and so heart-wrenchingly beautiful that Muse becomes more than just a story; it becomes a work of art. Each word, each letter, is a paint stroke on a literary canvas, and when you take a step back to admire the painting, you are met with at a Mona Lisa-worthy masterpiece. Here are some examples of her absolutely lyrical wordsmithing:
There was a warmth and energy about him, as though he were twice as alive as the next person, a fire burning in him and furnace doors thrown open so you could feel the flames.
Once upon a time there was a silence that dreamed of becoming a song, and then I found you, and now everything is music.
The Mental Illness Representation
The hero fights. The villain loses. And they all lived happily ever after. The end. That's so often the story we get in the Fantasy genre. Back in October, I discussed my dissatisfaction with this over on Marie's blog and complained that the hero is hardly ever mentally affected by their run in with the evil villain. When the clanging of swords ceases and the dust of war settles, we are met with triumph and sparkly rainbows instead of a broken hero who suffers from PTSD. But that is not the case with this book. No, sir.
He had been the plaything of the goddess of despair. Isagol had mangled his emotions, poisoned his faculties for love and trust until they were so tangled with hate and shame that he hardly knew one from the other.
In Muse of Nightmares, Laini Taylor dives headfirst into the trauma of both the vengeful Minya and the famous Godslayer, Eril-Fane, and realistically depicts what death and war can do to a person. There is no smoke and mirrors here to hide the reality and Taylor does not shy away from addressing the elephant in the room. Minya and Eril-Fane are both trapped in blood-stained cages of the past, and no matter what they do, they can't unlock the gates of their own minds.
She seemed an empty shell—except, that is, that she was rocking. It was ever so slight, her thin, hunched shoulders jerking back and forth. Her lips were moving, shaping the same words over and over in silence, as she lived the same memories she always did, and the same screams echoed forever. Always and forever: the children. Each face was seared into her mind, two versions of them, side by side: alive and terrified next to dead and glassy-eyed, because she had failed to save them.
Although this was utterly heartbreaking to read about, it was real, and I loved that it wasn't swept under the rug or glossed over. Themes of forgiveness, healing, and redemption were explored and in the end, this aspect of the novel was what left the largest impact on me. Yes, even more than all the feels that are Sarai and Lazlo. It taught me that even in my darkest dungeons, a key can be fastened and the gate unlocked. Hope is never out of reach.
Other Notes
The worldbuilding was on point. (Is that even a thing people say anymore? I've totally just dated myself here, haven't I?) HELP! MAYDAY! RED ALERT! I'VE BECOME AN OLD GRANNY WITH NO IDEA WHAT'S COOL AND IT'S A PROBLEM. All dentures aside, the world was expertly developed and an utter joy to experience.
GOSH THERE WERE SOME BLUSH INDUCING SCENES IN THIS ONE. Nothing X-rated of course, but definitely a lot more than I'm used to reading. If you have read Daughter of Smoke and Bone, then you would agree with me when I say that Laini Taylor really knows how to heat up a room. There were parts of this book that I could've used to cook nikuman (pork buns)  – it got that steamy.
Especially at the beginning, the pacing was a bit strange (haha get it?? As in Lazlo Strange?? Okay, I grant you permission to throw rotten fruit at me). For the majority of the book, I felt like there was no action. There wasn't as much urgency (and a lot more sex – see above) than I would have expected considering the ending of Strange the Dreamer. This is forgivable though because during that lull, we get the chance to dive into Minya's mind and understand her better.
MIX IT ALL UP AND YOU GET…

4½ WAFFLES!
---
Have you read Muse of Nightmares? What did you think of it?

Who is an author that you admire?
Let me know your thoughts in the comments!