To DNF – to not finish a book – is something we've all done before. Perhaps it starts when we see a book with a heart-shatteringly beautiful cover that makes our fingers turn to glue (because yes, sometimes we do judge a book by its cover sue me), or maybe it begins when we read a particularly intriguing synopsis on Goodreads. Like a fish, we're lured in and before we know it, we've got another book to read (that we probably don't need, BUT DO).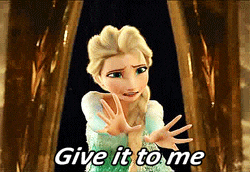 However it starts, it usually ends like this: with a disappointed look on our faces, with a slight (or not so slight) squeeze in our chest, and with lost time that we won't ever get back. Oh, and of course, with a book we didn't finish reading. Yes, there is nothing quite as disappointing as watching your excitement for a book bleed out with every page, as if a Dementor is kissing it away from you.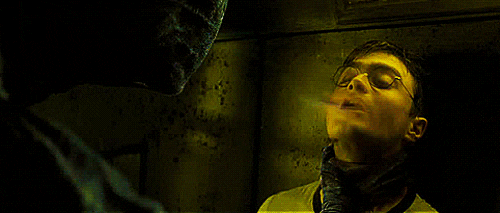 But how do we, as readers, go from being SUPER-DUPER-PUMPED-OVER-THE-WALL-EXCITED-LIKE IT'S-FREAKIN'-CHRISTMAS about a book to deciding not to finish it? For me, it's kind of like descending a staircase. At the bottom lies the dreaded DNF door (I say dreaded because I don't think anybody sets out to not finish a book). Every time I encounter something during my reading that turns me off, my excitement meter takes a hit and I take a step down the staircase. If there are too many of these so-called "bookish turn-offs," then I reach the door and sadly walk out of it.
But what are my "bookish turn-offs?" What stairs lead me down to the DNF door? Honestly, it took me a while to articulate this. It's easy for me to blabber on and on about what I like, but much harder to pin down what I don't. When people ask me why I didn't enjoy a book, I usually just shrug and say, "I dunno. It just didn't work for me."  But as I cross-examined some of my more recent DNFs on Goodreads (because who could possibly remember all the books they read without some kind of external help), I found a few recurring patterns:
Insta-love. Love triangles. Damsels-in-distress. A "plain-looking" MC who is "just a normal girl," and yet every single boy in the freakin' universe is tripping over himself to talk to her. The Chosen One. Prince Charming. The Bad Boy. A hidden power that the MC didn't know they had that manifests itself just in time to save the world. The Rich Girl. The Dumb Jock. A highly improbable situation where the MC and the love interest have to take off their wet clothes to stay warm.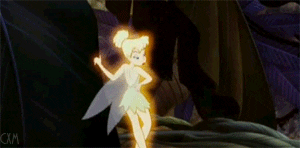 I look into his eyes, which are dark orbs of lust and night. I stare at his strong muscles glistening with sweat in the pale moonlight. I take in his chiseled jawline, as perfect as an angel's. And in that moment, that one perfect moment, I know – just KNOW – that I love him. That I can't live without him. That he is the one who will make my broken heart feel whole again. Now all I have to do is go talk to him. 
Nope. Peace. I'm out. See ya. Sayonara.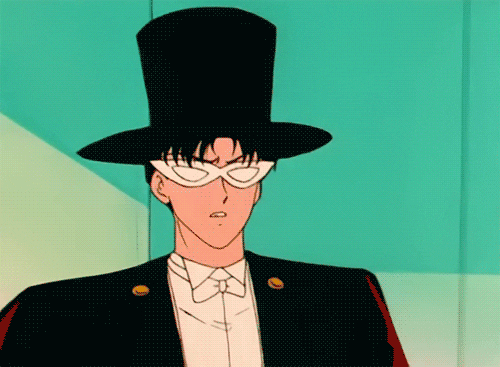 A major red flag for this one is if the love interest is introduced by saving the MC from some fabricated danger. Don't get me wrong – teamwork is important. Relying on people is not a bad thing. Sometimes we all need a little help. Heck, sometimes we need more than a little. I know I do. I will be the first to tell you that going it alone is a BAD, BAD IDEA, FRIENDS. Always go to the bathroom or to fight the Boss with a buddy.
That being said, if the MC is incapable of doing anything themselves, especially if they look to the strong and handsome love interest to magically fix their every little problem, that's when I start to roll my eyes. (It also leads to a whole Damsels-in-distress situation. For more on this, refer back to my first point.)
I want to be a strong person. Not physically, but mentally. I want to be the kind of person who is strong enough to rely on others, but also strong enough for others to rely on me. And it's always nice to see characters like that in the books that I am reading.